What is better than a box full of puppies? A PAPER PUMPKIN SUBSCRIPTION IS!
Sign up by the 10th of ANY month to receive that month's kit
Paper Pumpkin is an incredible craft box subscription that arrives at your door each and every month with predesigned projects inside. There's no looking for ideas on Pinterest or searching for the perfect ribbon, it's all there and ready to go! PLUS you always have me for extra inspiration. See all my Paper Pumpkin Unboxings and Alternative Cards HERE
With Paper Pumpkin, as a subscriber, you are provided with everything you need to explore your creativity and discover new ways to craft. As we navigate a "new normal" in today's world, there's plenty of opportunity to papercraft! And, more importantly, there's no better time than now to create something that'll show the essential people in your life just how awesome you think they are.
Paper Pumpkin not only provides a fun and easy crafting opportunity for you, but it's also an excellent way to introduce new stampers to their paper crafting potential. Subscribe to my Blog and YouTube Channel for Paper Pumpkin Unboxings, Alternative Cards, and inspiration. You are also welcome to join the Paper Pumpkin Ideas Facebook Page.
Life is full of big adventures that are best experienced together! This month's The Adventure Begins Paper Pumpkin Kit helps you celebrate those exciting new chapters in the most creative of ways with enough supplies to create twelve motivating cards—plus coordinating envelopes—all featuring the exciting colors of nature.
Like the still moments before a great adventure, the kit's designs contain a quiet energy that hint at all the grand possibilities of what is yet to come. Share this kit with your family and friends about to embark on a new journey and make connections while you explore and discover new levels of your creativity!


NEW EXCLUSIVE STAMPING NIGHT
FOR PAPER PUMPKIN SUBSCRIBERS
Subscribe to Paper Pumpkin with me and get instant exclusive access to a Stamping Night on Zoom! Join with your audio, or audio and video to join the fun and stamp with me and your new Inkie Friends. If you need help using zoom please contact me so I can help you.
June 2021 Stamping Night: June 30th, 2021 @ 6 PM Mountain Time
Zoom Meeting Link: (Emailed to my Paper Pumpkin Subscribers on the 11th of each month)
ADDITIONAL BONUS: All my Paper Pumpkin Subscribers ALWAYS get one handmade personalized card in the mail from me when they sign up!
ABOUT THE JULY 2021 KIT
Name: The Adventure Begins
Details:
Contains enough supplies to create twelve cards and coordinating envelopes.
Card size: 4-1/4" x 5-1/2" (10.8 x 14cm)
Envelope size: 4-1/2" x 5-3/4" (11.4 x 14.6 cm)
Comes with a Stampin' Spot plus an exclusive Stamp Set.
Includes inspirational sentiments and adventure-themed imagery featuring these nature-inspired coordinating colors: Basic Black, Basic White, Bermuda Bay, Crushed Curry, Early Espresso, Flirty Flamingo, Garden Green, Granny Apple Green, Mango Melody, Night of Navy.
ADD-ON

(Not available

for this kit)

Subscribe to the July Paper Pumpkin Kit between June 11 and July 10 with me today!
**Host Code**
Please use this Host Code if your Stampin' Up! order does not exceed $199.99
(Before Tax & Shipping)
This helps support my business so I can replenish supplies and continue posting on my Blog and making YouTube Videos.
💗 I appreciate your business and support very much! 💗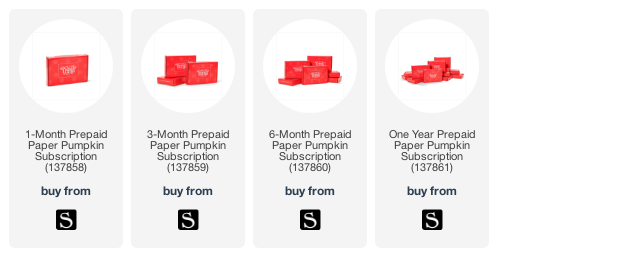 Renew or Subscribe to Paper Pumpkin with me!
Paper Pumpkin CD Case Inserts/PDF Files
November 2019
December 2019
January 2020
February 2020
March 2020
April 2020
May 2020
June 2020
July 2020
August 2020
September 2020
October 2020
November 2020
December 2020
January 2021
February 2021
March 2021
April 2021
May 2021
June 2021 (Coming Soon)
Paper Pumpkin Subscription?
Now is the best time to try Paper Pumpkin. the 2021 kits are amazing! Plus you get me as your creative coach for extra inspiration. Let me know how I can help you get the MOST out of your Paper Pumpkin Experience. See all my Paper Pumpkin Unboxings and Alternative Cards HERE
Existing subscriber?
You can change your subscription demonstrator whenever your subscription runs out, or if you choose to cancel. Sign up with me for all the extras! I would love to be your Paper Pumpkin Demonstrator. See all my Paper Pumpkin Unboxings and Alternative Cards HERE
Canceled subscriber?
Are you a former Paper Pumpkin customer? Now's the perfect time to sign up again! This year's Paper Pumpkin is BETTER than ever! Don't miss out on another kit, and the perks of having me as your subscribing demonstrator. Let me know how I can help make your Paper Pumpkin experience everything you hope it can be. See all my Paper Pumpkin Unboxings and Alternative Cards HERE
About
Cindy- Lynn Taylor, Owner of My Inkie Fingers. Creative Coach, Paper Craft Lover, Designer, Instructor & Artist.
Contact Me
Inquires, customers, sponsor, and product review inquiries are welcome to email me using the business email provided below.
Shop With Me
24/7 Shopping. I would like to help make your online shopping experience as pleasant as possible. I have included some shopping information for you below.