It's time for the last Stampin Up Online Class of the year! Don't be sad as that means 2020 is almost over! I'm sure many of you will be more than happy to say good-bye to 2020. On the other hand, it's also the year I started my channel and met all of you. I will always be thankful for that.
November Stampin Up Online Class
How about some fast and easy Christmas Cards?! The Most Wonderful Time Project Melody is packed with wonderful Designer Series Paper, Stickers, Tinsel Twine, and Foiled Cardstock. By adding some card bases, a few ink colors, and a couple of other misc items you will be on your way to creating beautiful cards for your family & friends for the 2020 Holiday Season. Everyone could use a little handmade love in their lives this year! I'll show you the cards in the video below.
How to Register?
Canadian Registration: Purchase The Most Wonderful Time Project Melody from my website using the Host Code: BD9T6BHD (More details here)
OR
Worldwide Registration: Chose a Class Plan that best suits your needs (More details here)
October 2020 Stampin Up Unboxing
I've accumulated a few goodies over the last month. I may have had some struggles as of late, but I never forgot how to use my credit card! haha. I made a video to show you all the new things I've picked up. I'm excited to show you the Quite Curvy Stamps & Dies and the Curvy Christmas Limited-Time Stamp Set (which I will come back and link on Nov 4th) However, I'm most excited to show you the Tag Buffet Project Kit I'll be making at the Stamp & Chat (Exclusive Live Event for Stampin' Up! Online Class Members with an All-Access Pass) You can use these tags over and over for years to come!
SORRY ABOUT THE AUDIO!!
It's ME not YOU!
I tried over and over to fix it but the buzzing won 🙁
*Get notified when I UPLOAD A BLOG POST!*
SUBSCRIBE TO MY INKIE FINGERS BLOG
(Subscribe to Blog Posts & Newsletters. Your email will NEVER be shared)
HOST CODE
***IMPORTANT***
If your purchase is $200.00 or more (before taxes and shipping) do NOT use this host code. You will get your own host benefits.
Every $50.00 purchase you place with me earns you an "Inkie Bestie" Membership for the following month. You will be emailed your Inkie Bestie Bundle by the 3rd of the month following your qualifying purchase. Shop with me here: My Inkie Fingers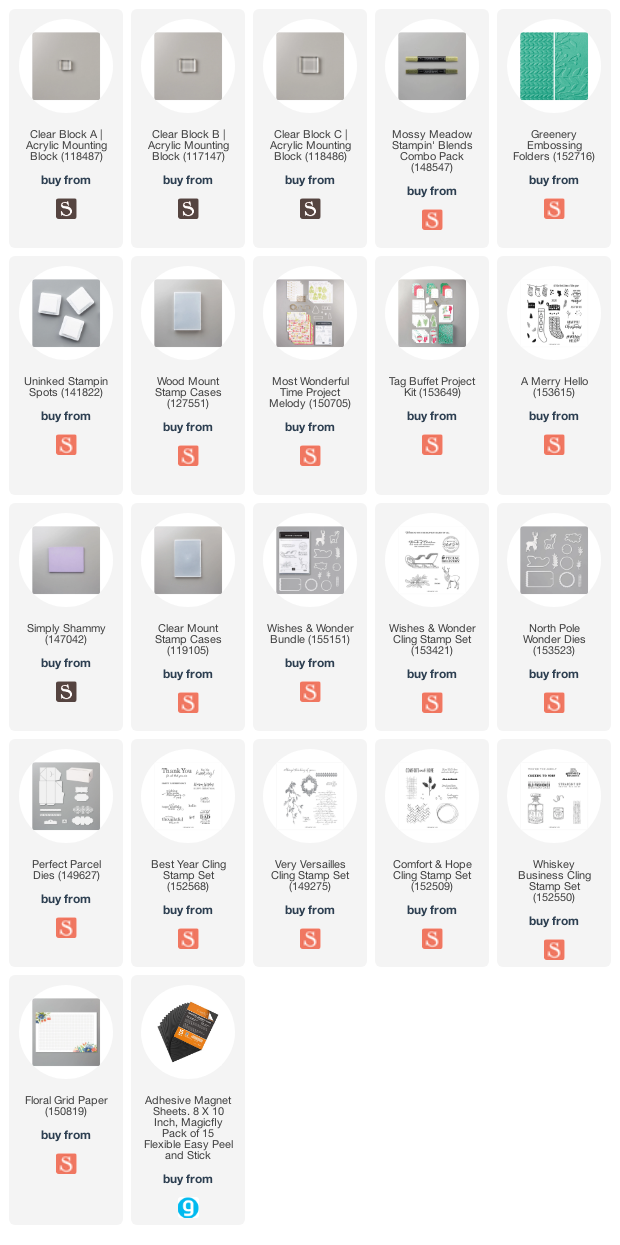 Disclaimer:
Non-Stampin' Up! links included in this description may be affiliate links. I try to post universal links when possible. However, at times I can only find some items in Canada. If you purchase a product or service with the links that I provide I might receive a small commission. There is no additional charge for you! Thank you for supporting My Inkie Fingers so I can continue to provide you with new blog posts & videos.
Until I see you again,
Happy Stamping! <3
Past Classes