As promised, I complied my Top 10 Stamping Tools & Supplies list. We all have our Favorite Go-To Supplies & Tools. Items in our stamping stash we can't live without. Sometimes we see a tool or supply we didn't even know we couldn't live without! It happens to me all the time! Does that happen to you?
TOP 10 STAMPING TOOLS & SUPPLIES
When I look at my workspace I tend to see a few items over and over. They are always within arms reach, and I call them my "Go-To Supplies". These are also the items I always pack up to take with me when I head out to go stamping away from home. What are your favorite Cardmaking Tools & Supplies? Do we share any favorites? In no particular order, I have compiled my TOP 10 Must Have Tools & Supplies. Did you know you can see ALL the Tools & Supplies I use HERE?
I will briefly mention my favorites, as in the video below I explain why each one is in my Top 10.
Each of these items is also listed below with linked photos. They are not shown in any particular order. They are ALL my favorite tools & Supplies
(Along with other things I showed in the video)
Twines & Bling (See each one in the Supply List below)
Take Your Pick & Cricut Pick
*Get notified when I UPLOAD A BLOG POST!*
SUBSCRIBE TO MY INKIE FINGERS BLOG
(Subscribe to Blog Posts & Newsletters. Your email will NEVER be shared)
**Host Code**
Please use this Host Code if your Stampin' Up! order does not exceed $199.99
(Before Tax & Shipping)
This helps support my business so I can replenish supplies and continue posting on my Blog and making YouTube Videos.
💗 I appreciate your business and support very much! 💗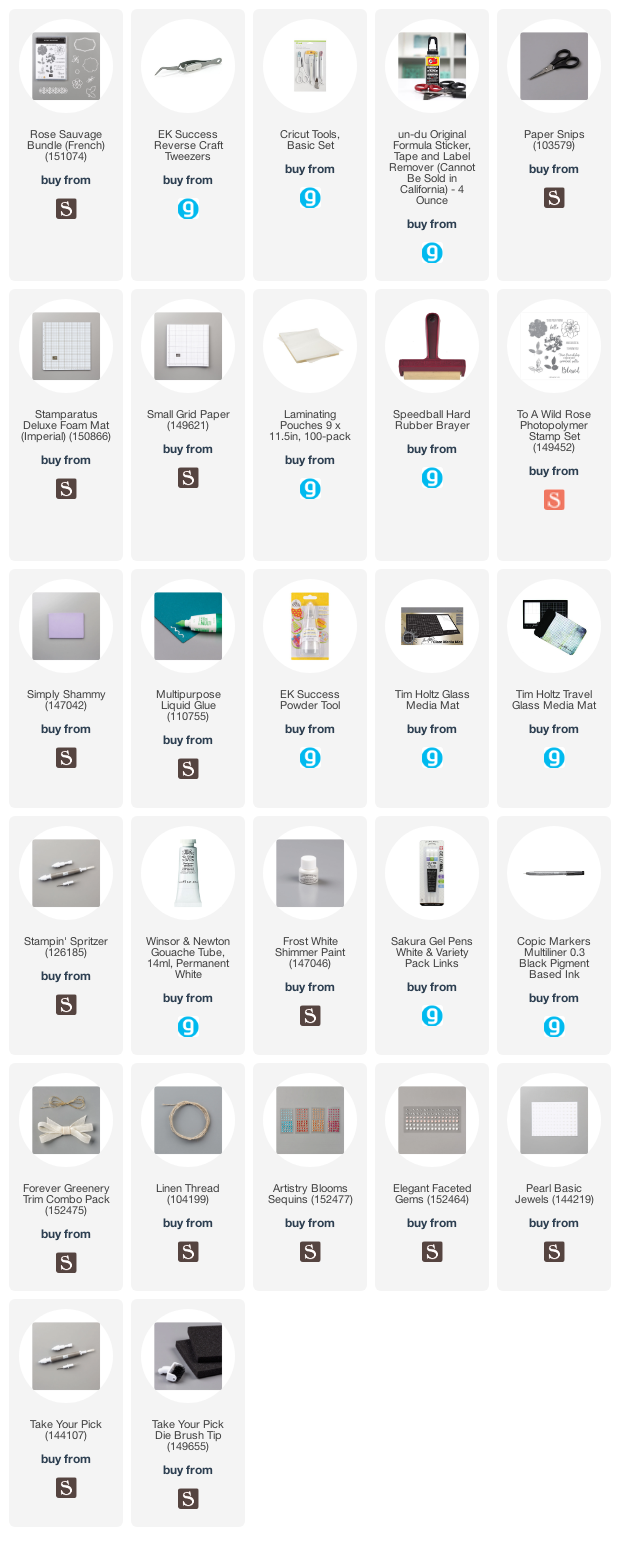 Disclaimer:
Non-Stampin' Up! links included in this description may be affiliate links. I try to post universal links when possible. However, at times I can only find some items in Canada. If you purchase a product or service with the links that I provide I might receive a small commission. There is no additional charge for you! Thank you for supporting My Inkie Fingers so I can continue to provide you with new blog posts & videos.
Until I see you again,
Happy Stamping! <3
Past Classes